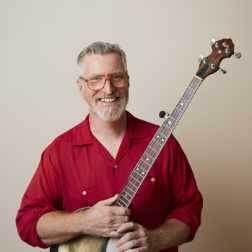 I've been playing clawhammer banjo since 1990. In that time, I've made
about 20 albums and toured with the likes of Arnie Naiman, Erynn
Marshall, Ivan Rosenberg, The Foggy Hogtown Boys, and most recently The
Lonesome Ace Stringband. My teaching style tends to lean more towards
teaching concepts than teaching tunes (although tunes are often used as
examples). I aim to have the students leave with an overview of the
subject, and a plan for how to apply it to their own music. I provide a
written overview of the subject that includes tablature.