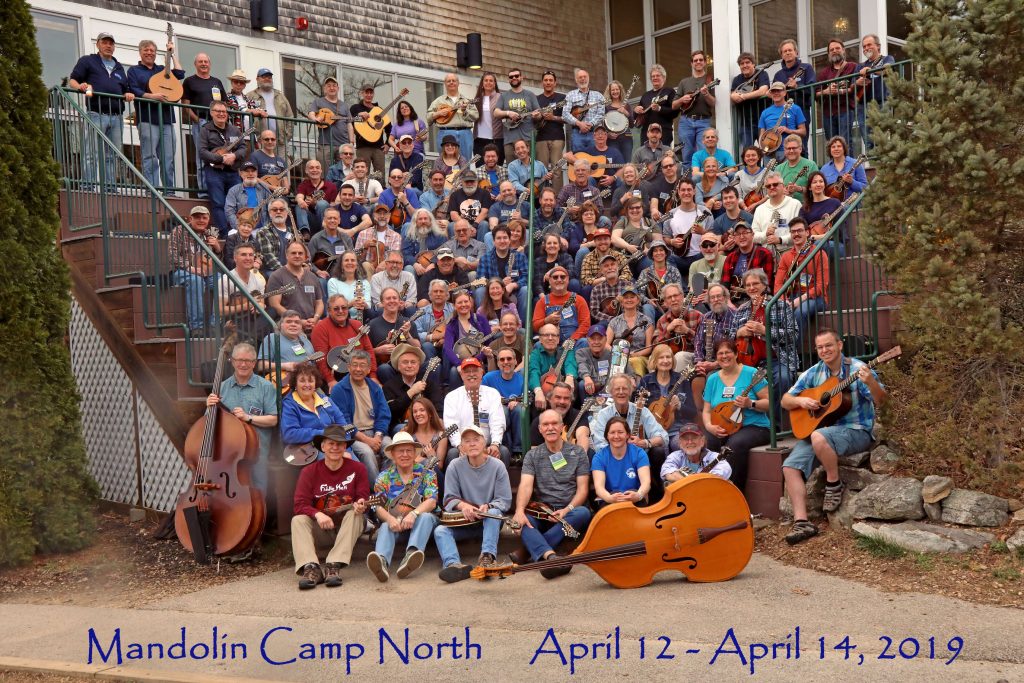 Welcome!
The 2023 camps are on!
*** NEW: Scholarship applications now open. Visit this page to apply.
Registration starts Tuesday, December 6, 2022 at 7 p.m. Register here!
Mandolin Camp North will be held April 21-23, 2023, and Banjo Camp North from May 19-21, 2023.
We've got a great faculty lineup, plenty of jamming at all levels, and more, all at our beautiful central Massachusetts location. Here's our confirmed faculty so far — more to come:

Mandolin Camp with Guitar and Fiddle Classes

Mandolin teachers
Don Stiernberg, Sharon Gilchrist, Skip Gorman, Jacob Jolliff, Jim Richter, Maddie Witler, Don Julin, Moriah Ozberkmen, Lauren Price Napier, Ben Pearce, Ethan Setiawan, Lorraine Hammond, Claudine Languile, Bill Thibodeau
Guitar teachers
John Kael, Joe Newberry, Tony Watt, Lincoln Meyers, Alex Rubin
Fiddle teachers
Annie Staninec, Louise Bichan, Janie Rothfield, Austin Scelzo

Banjo Camp with Fiddle Classes
3-Finger teachers
Tony Trischka, Alan Munde, Bill Evans, BB Bowness, Murphy Henry, Grace Van't Hof, Gabe Hirshfeld, Rich Stillman, Gretchen Bowder, Scott Hopkins, Max Wareham, Glenn Nelson, Bruce Stockwell
Clawhammer teachers
Bruce Molsky, Chris Coole, Riley Baugus, Michael Miles, Lorraine Hammond, Tim Rowell, Sara Grey, Howie Bursen, Maggie Shar, Craig Edwards, Bennett Hammond
Fiddle teachers
Janie Rothfield, John Showman, Steve Roy, Ella Jordan
Have a question? Contact us.