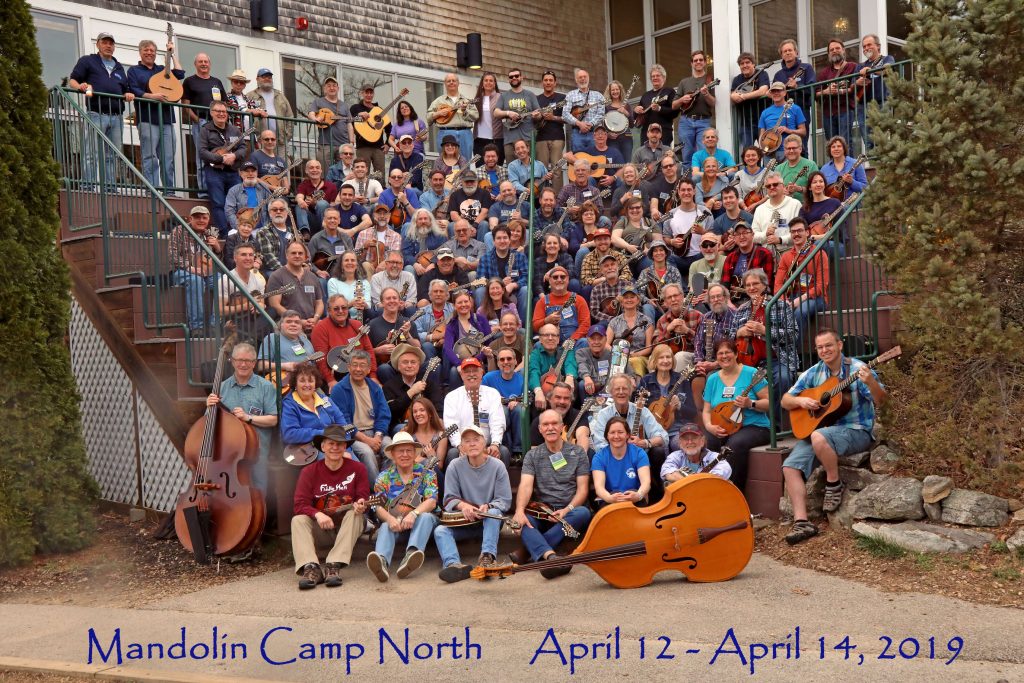 Welcome!
Registration for 2024 starts Tuesday, Dec. 12 at 7 p.m. EST!
Our 2024 camp dates are:
Mandolin Camp North – April 19-21, 2024
Banjo Camp North – May 17-19, 2024
Registration information and prices are here.
We've got a great set of teachers signed up and we're still adding. Here's our preliminary lists:
Mandolin Camp North
Mike Compton, Sharon Gilchrist, Jacob Jolliff, Don Stiernberg, Skip Gorman, Maddie Witler, Lorraine Hammond, Joe Walsh, Jim Richter, Don Julin, Chris Brashear, Carl Jones, Tony Watt, Steve Roy, Shin Akimoto, Flynn Cohen, Ethan Setiawan, Claudine Langille, Billy Thibodeau, Ben Pearce
Banjo Camp North
Bill Evans, Greg Cahill, Adam Hurt, BB Bowness, Grace van't Hof, Joe Newberry, John Herrmann, Lorraine Hammond, Michael Miles, Murphy Henry, Riley Baugus, Tim Rowell, Tony Watt, Brad Kolodner, Bruce Stockwell, Craig Edwards, David Kiphuth, Gabe Hirshfeld, Gretchen Bowder, Howie Bursen, Maggie Shar, Matt Arcara, Max Wareham, Rich Stillman, Sara Grey, Scott Hopkins
Have a question? Contact us.