Let's Pick!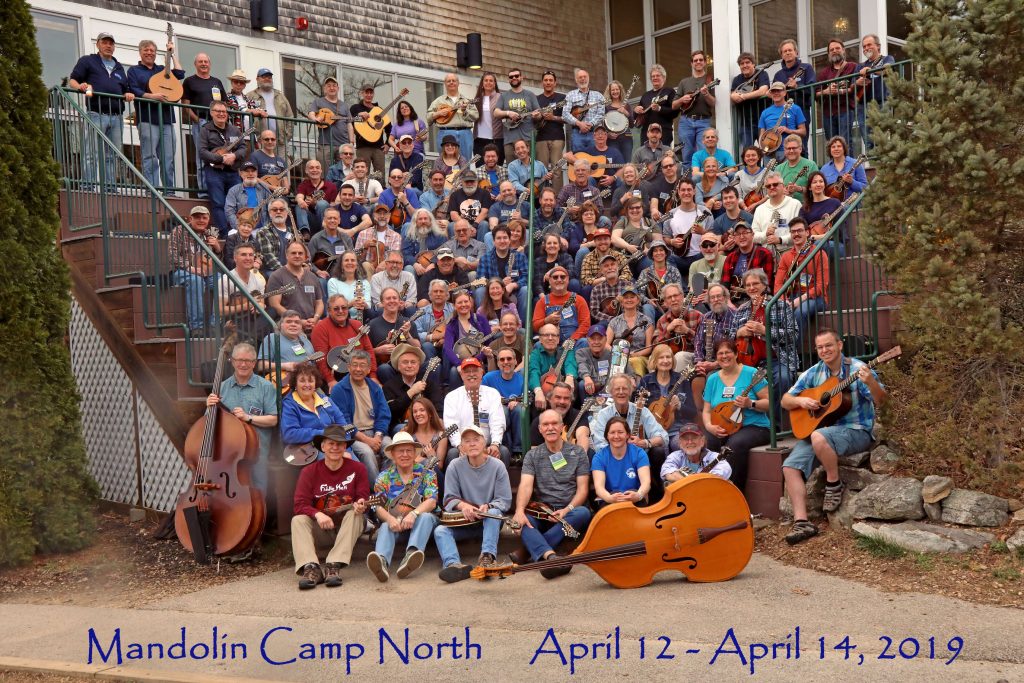 Jam Camp North starts September 15, 2022. Registration starts Wednesday, June 29, at 7 p.m. EST. Prices, room choices, other important information and a link to register are on this page.
Our 2022 Jam Camp Faculty so far: Adam Hurt, Allan Carr, Austin Scelzo, Ben Pearce, Bennett Hammond, Beth Hartness, Bob Dick, Bobbi Bowden, Claudine Langille, Craig Edwards, Dick Bowden, Ethan Setiawan, Gabe Hirshfeld, Glenn Nelson, Gretchen Bowder, Janie Rothfield, Julie Duggan, Ken Thomas, Larry Marschall, Laura Murawski, Lincoln Meyers, Lorraine Hammond, Louise Bichan, Maggie Shar, Matt Flinner, Max Wareham, Scott Hopkins, Tim Rowell, Tony Watt
About our camps: Mandolin Camp North and Banjo Camp North are the premier acoustic music camps in the Northeast. We offer a friendly, no-stress weekend of learning, jamming, and hanging with your music heroes. We also offer a four-day Jam Camp North in September, with more jamming and fewer classes. Same great location, same great faculty!
Have a question? Contact us.